---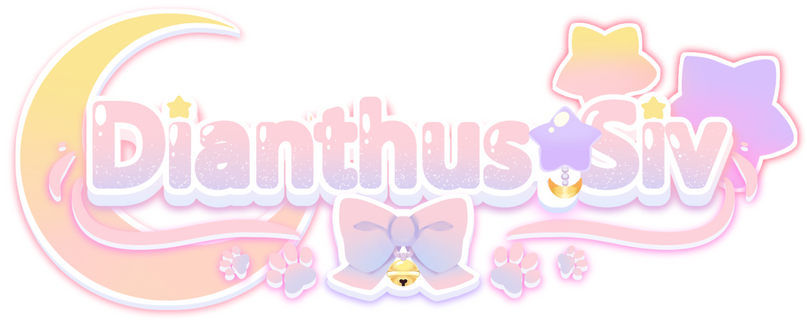 Vtuber, Twitch Streamer, and Overlay Creator
---
---
---
Terms of Service
---
✦Commissions are currently: OPEN✦
✦Paypal Only✦
Thanks so much for considering a commission from me!• After talking with me through DMs, you must make a full payment to apply to my waitlist, or for me to start your commission.• All art and logos must be provided by you -- I cannot draw. I can only provide backgrounds, design, and design inspired clip-art.• I have a right to refuse your commission if I do not believe it is within my skill set or abilities. I would like to do your design justice!• If I haven't started your commission yet you can ask for a full refund. Once I've started, a partial refund of 50% can be requested. Once delivered to you, the commission is yours and I cannot provide a refund, sorry!! :c• Please take my style into consideration before making requests, I can do a lot, and try a lot, but I do have a particular style.
---
Usage Policy
---
Please do not pass credit off on my overlays, free or paid commissions, as your own.• For commissions, please drop my twitter somewhere in your twitch/youtube bio.• No major alterations can be made to the overlay itself, but you're free to apply stuff over it. If you would like changes, please ask before final delivery.
---
---
Pricing
---
| | | | |
| --- | --- | --- | --- |
| Overlay Package | $40 | Game Screen | + 2 Similar Screens (Starting, Ending, etc.) |
| +Add on Screens | $8 | 1 Similar Screen | (Starting, Ending, etc.) |
| +Add on PSD | $10 | PSD File ea. | Organized files for your screens. Must not be used for major changes |
| *Colorways | 2/$10 or 5/$20 | Color change per overlay if applicable | *See free overlay packs for example |
| Stream Schedule | $25 | 1 Editable Stream Schedule | Blank png, PSD upon request |
| Twitch Panels | $15 | 5 Matching Panels | About me, Schedule, Discord, ect. |
---
---
Usage Policy
---
✦Free Overlays Edition✦
Thanks so much for loving and wanting to use my sets!• For free overlays, credit isn't needed, but I would appreciate you retweeting and liking my posts as it helps other vtubers and me!• Please do not pass my overlays off as your own.• Please also do not alter in any major way. (colors are okay)• If you would like any other major changes, please contact me on twitter to commission me!
---
Contacts
---
Email is for business inquiries only. With all other means of contact, please direct message me on twitter! Thank you~